Give your kids the credit they deserve
– FreeKick builds credit for your kids
– Safely and reliable build credit without a credit card

SIGN UP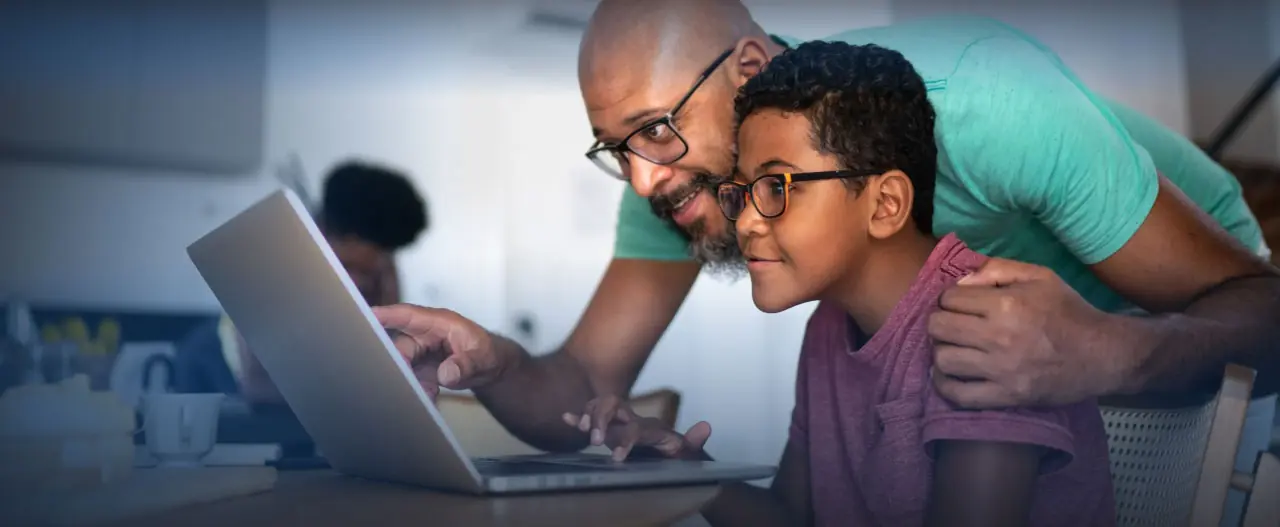 Credit Myth:
Adding your child as an authorized user to a credit card builds their credit
Credit Reality:
Being an authorized user does not build credit history
FreeKick builds credit by creating a credit profile for your child and adding a primary credit account that lenders look for when making credit decisions.
FreeKick has NO impact on a parent's credit score, and you don't need good credit to build credit for your child with FreeKick
FreeKick allows you to establish and build credit for your children as young as 14 years old and up to 25 years old.
Being an AU gives a child a false positive:
a credit score without credit history
It's a common misconception that being an Authorized User (AU) builds credit history, it doesn't.
In addition to not building credit history, many banks and lenders simply ignore AU accounts when making credit decisions.
Here's what Fannie Mae (the largest mortgage purchaser in the nation) has to say about AU accounts:
An authorized user tradeline may (only) be considered if:
…the borrower can provide written documentation (e.g., canceled checks, payment receipts, etc.) that they have been the actual and sole payer of the monthly payment on the account for at least 12 months preceding the date of the application.
Building credit with

FreeKick

is

safe, reliable, and

simple
Step 2: Child
Activate Credit Reporting
It's really that easy.
Step 1: Parent Activates Credit Building Details
When your child reaches age 14 or older, up to 25, you simply 'Activate Credit Building' on your FreeKick account dashboard and we take care of the rest. Your child will automatically start building credit history.
Step 2: Child Activates Credit Reporting Details
When your child becomes an adult, they simply 'Activate Credit Reporting' and we report their credit account to the three major consumer credit bureaus. Jumpstarting their profile and credit score with up to 4 years of history and 24 most recent payments.
Good credit is critical for young adults and can save your child

more than $200,000 over their lifetime.
Having good credit can make an immediate positive impact on your child's financial future. 
Acquire first credit card or card with better benefits
Obtain vehicle financing
Receive lower interest rates on loans and credit cards
Lower car insurance premiums
Ability to rent an apartment (without a cosigner)
Better employment opportunities
FreeKick vs Authorized User
Child establishes independent credit profile and history
Child's credit profile and history remain permanently, even after account is closed
FreeKick account has NO IMPACT on parent's credit score or profile FreeKick account has NO IMPACT on parent's credit score or profile
Builds credit by teaching responsible savings habits
Parent does not need good credit to build credit for their child
Creates a permanent primary credit account tradeline for the child
Child does not establish independent credit history
ALL credit history is permanently deleted when child is removed as an AU
Child's spending behavior impacts parent's credit score
Builds credit by spending/borrowing
Parent must have good credit history for credit card
Many lenders ignore authorized user accounts
A late payment on the credit card will harm the child's credit
Parent is liable for child's spending using card – whether approved by parent or not